State of the Rental Market in Phoenix AZ
I recently attended a national convention with our company where the following slides were shared. These slides reflect what has been happening in the national real estate market and in many ways, it gives us an idea of the direction the market is going. Simply put the rental market looks healthy in the Phoenix area. Take a look…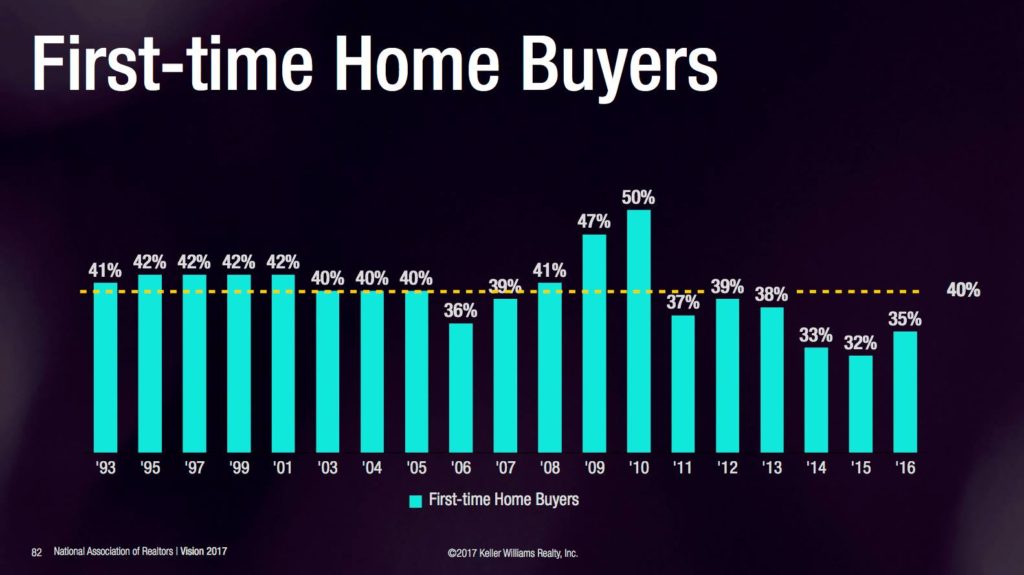 First-time Home Buyers
This graphs shows the trend of first-time home buyers since 1993. As you can see it is still very low but showing some recovery from 2014 and 2015. Take a look at 2009 and 2010, we know that was too high and ultimately the result of making loans that easy to get. Likely the 40% line is the sweet spot but builders nationally have not re-entered the lower end market to serve these potential buyers. Why am I showing this slide? These first-time buyers remain in the rental market keeping the rental market hot particularly in metropolitan areas like Phoenix.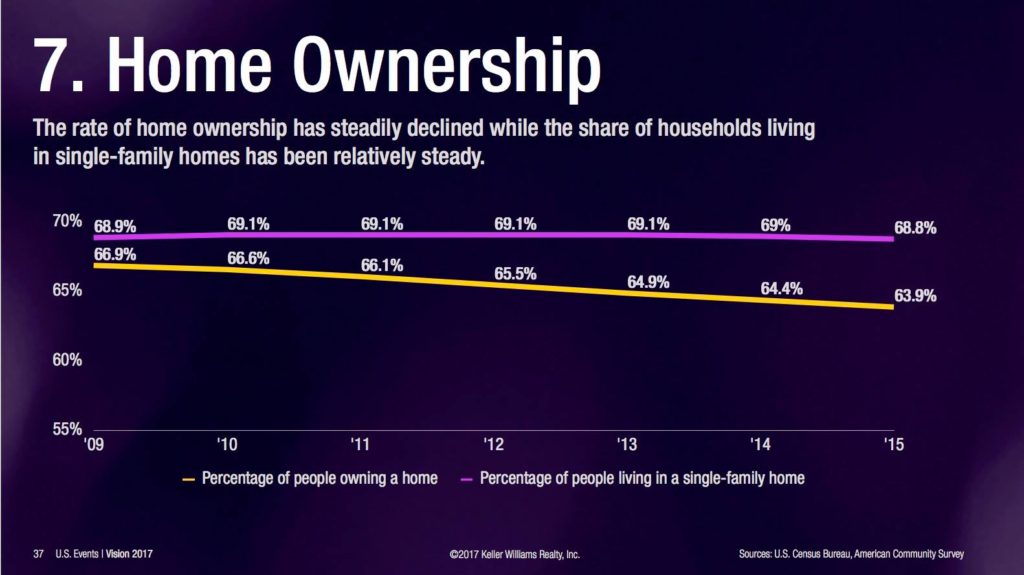 Home Ownership
The rate of home ownership has steadily declined while the share of households living in single-family homes has been relatively steady. Again this graph shows a lot. As Warren Buffet said, single family homes is one of, if not the best investment you can make, play this short video below, it says it all! Former home owners have transitioned to single family homes, not apartments or multi-family units keeping the rental market hot. We are leasing properties fast and with well qualified and more reliable tenants.
Simply put, the state of the rental market in the Phoenix area is great. Contact us, Az Property Management Group if you'd like us to take the headache out of your investment property. We will insure you get the highest occupancy rate, market value rent and quality tenants to get maximum the return for the least amount of work on your part.
Az Property Management Group at Keller Williams Realty Professional Partners specializes in Property Management services. We manage single family homes in the phoenix area and have a separate sales division where we represent traditional buyers, sellers and investors with their real estate needs.